Bucket Elevator Buckets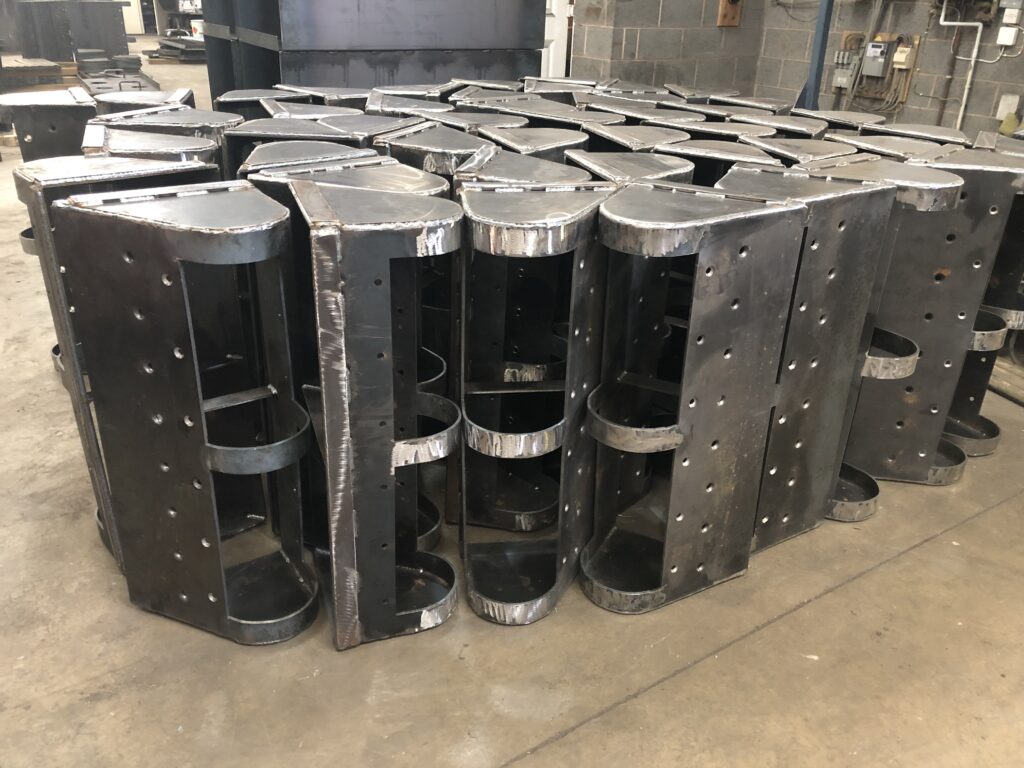 Full set of 113 bucket elevator buckets ready for delivery.
Heavy duty 6mm plate buckets, complete with Hardox 400 wear strips
Fabricated totally in house, utilising our CNC Plasma Profiler, rollers and fabrication knowhow.
The buckets are part of a complete conveyor re-furbishment and have been completed on schedule.
For more information on our fabrication abilities, please fill in the contact form here.